California remains in the vanguard of the movement to legalize cannabis, but the federal government lags behind, still criminalizing cannabis.
Even the most sophisticated clients require expert guidance navigating this treacherous legal landscape. Greenberg Glusker has been a pioneering law firm in this industry with expertise specific to cannabis, including state regulation, taxation, and intellectual property.
We have:
Pioneered ground-breaking licensing deals for intellectual property.

For example, we represented the estate of Bob Marley in helping launch the "Marley Natural" brand of cannabis and cannabis-related products in 2014.

Acted as general counsel to a leading manufacturer and distributor of cannabis products, advising the client on a broad range of business and regulatory issues.
Prevailed in groundbreaking cannabis-related litigation.

For example, when nearly $400,000 in cash was seized from a client that works exclusively with manufacturers of cannabis, we successfully litigated the matter, which resulted in a return of the entire amount.

Advised cannabis-related businesses on tax-related issues.
Advised landlords on how to minimize the risks of having cannabis-related tenants.
Helped cannabis distributors and manufacturers obtain state and local licenses.
Although we have substantial cannabis experience and expertise, we also closely monitor future developments, such as changes to California's regulatory scheme, together with the political climate. We recognize that our clients must balance the significant opportunities in this industry with serious legal risks. Accordingly, we approach these issues with the professionalism that would be expected by any mature industry with the innovation and adaptation necessary for an emerging market.
We can help you:
Enter the California cannabis market.
Do business with a California cannabis or cannabis-related company.
Register and license intellectual property in this space.
Obtain state and local cannabis licenses.
Comply with California's legal and regulatory framework governing cannabis.
Strategize for minimizing your tax burden.
Litigate cannabis-related issues.
Note: We are only able to provide these services in jurisdictions where ethically permitted, and we reserve the right to withdraw representation if the federal government indicates that providing such legal services as described violates federal law.
Follow along with insights from the Cannabis Industry Practice Group or listen to the Group's podcast "The Grass is Always Greenberg" for regular updates on industry developments.
Socials
Podcast
Our People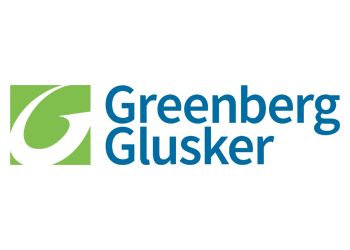 Address & Contacts
2049 Century Park East, Suite 2600, Los Angeles CA 90067