Prince Lobel has been an industry leader in advising cannabis businesses for over a decade.  Our attorneys are well-versed in the ever changing and complex state and federal laws governing cannabis. Our clients include licensed entities such as dispensaries, cultivators, manufacturers, and delivery companies, and related entities such as mezzanine lenders, software developers, equipment providers, property owners and investors. We have advised clients in Massachusetts, New York, Missouri, Georgia Florida, California, Colorado, Nevada, Illinois, New Jersey, Maine, Connecticut, and Rhode Island.
Under the leadership of Mike Ross and John Bradley, our Boston office represented the first cannabis business to open in Boston, the first business to convert from a non-profit entity, the first dispensary to be licensed for Adult Use, and the first law firm to file a change of control application with the Cannabis Control Commission.  Prince Lobel has been the preeminent law firm representing the buyer or seller in most of the biggest transactions in Massachusetts.
Our New York office, led by the powerhouse team of New York cannabis experts of David C. Holland, Andrew Schriever, James K. Landau and Douglas S. Trokie, expands and builds upon Prince Lobel expertise and tradition.  The firm allows New York cannabis clients to harness decades of New York thought leadership in the cannabis industry, their relationships with regulators and their knowledge of local, state, and federal laws.  We represent (and assisted in the opening of) New York State's first conditional, adult-use, for-profit retail dispensary.  The firm also represents a wide array of clients seeking unconditional New York licenses across all sectors of the supply chain from seed to sale.
We provide sophisticated strategic advice and representation in the cannabis space to clients in connection with a wide variety of matters, including:
Negotiating transfers of ownership and control with both national or international investors or buyers
Navigating the state licensing process and the local municipal entitlement process for the siting of marijuana facilities (including obtaining letters of support or non-opposition, zoning approvals, and other permits)
Structuring banking relationships
Developing and implementing tax strategies
Structuring, forming and maintaining the organization and entities that best serve a marijuana business
Negotiating mezzanine funding agreements
Preparing private placement memoranda
Assisting with capital raises
Negotiating the complex lease and purchase and sale agreements for commercial real estate in this specialized industry
Prince Lobel also assists the economically disadvantaged to open, operate, and fund their businesses; we actively represent social equity applicants and Economic Empowerment Applicants in their filings with the Cannabis Control Commission, and equity Applicants in Boston, Cambridge, and surrounding Massachusetts cities.  We have represented these applicants and their investors in achieving the difficult balance of allowing the investors to retain their rights to realized gains, while assuring the Equity Applicants retain the interests required to maintain that status.  Recently the firm has provided free assistance to those seeking to compete applications for those seeking to be qualified under the Massachusetts Social Equity Program (SEP) and the Certified Economic Empowerment Priority Program.
The firm's dedication to social equity and providing representation to those financially challenged is equally strong in New York where we represent and have provided assistance and guidance to a significant number of Conditional Adult Use Retail Dispensary (CAURD) applicants as well as other aspiring market entrants and operators.
Prince Lobel has also developed unparalleled relationships with a network of other professionals that service the legal cannabis industry, including banking institutions, accounting firms, architects, engineers, insurance carriers, real estate developers, and real estate brokers and appraisers. This combination of strong partnerships and in-depth legal expertise makes Prince Lobel uniquely equipped to serve our clients' cannabis business-related needs.
Prince Lobel attorneys also provide expert legal advice in other areas that are not cannabis specific, such as:
Intellectual Property
Labor and Employment
Litigation
Environmental Requirements
Compliance and Administrative Hearings
Internal Investigations
Tax Audits
Socials
Contact Details:
One International Place
Suite 3700
Boston, MA 02110
(617) 456-8000
4 Manhattanville Road
Suite 106
Purchase, New York 10577
(914) 294-6800
41 Madison Avenue
Suite 3100
New York, New York 10010
(914) 294-6800
Our People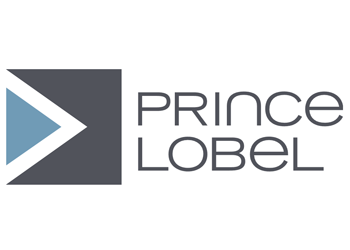 Address & Contacts
International Place Boston, MA 02110
42.35571895, -71.052148437051