Veronica Darling – Cultiva Law
Veronica is a Pacific Northwest native with over a decade of experience in strategic business planning, complex commercial litigation and regulatory compliance. Over the last four years, she has become intimately involved in navigating the Oregon cannabis regulatory landscape, serving as compliance and regulatory counsel for a local cannabis processor.
Prior to returning to Portland in 2015, Veronica represented numerous municipalities and public entities throughout California in various regulatory and litigation matters. Veronica successfully defended a southern California city against a $100 million suit brought by an internationally known developer and politician who alleged that the city had purposefully delayed completion of a golf course and resort project. Veronica was also part of the appellate team defending a northern California county against a constitutional challenge to the county's regulation of the possession of firearms on county-owned property.
Veronica is proud of her PAC 12 education, receiving her B.A. in Political Science at Washington State University's Pullman campus in 2003, and her law degree from the UCLA School of Law in 2007. While in law school, she served as an extern for the California Court of Appeal, Second District, Division Three. Immediately following law school, she served as a law clerk to the Honorable Robert L. Hess and Honorable John Shepard Wiley, Jr., of the Los Angeles Superior Court. She is licensed to practice in Oregon, Washington and California.
Veronica is an avid musician, and can be spotted regularly performing as a vocalist with the Rose City Swing Band and the Portland Lesbian Choir. When she's not performing or rehearsing, she is tending to her rose garden or snuggled up with her beloved pets.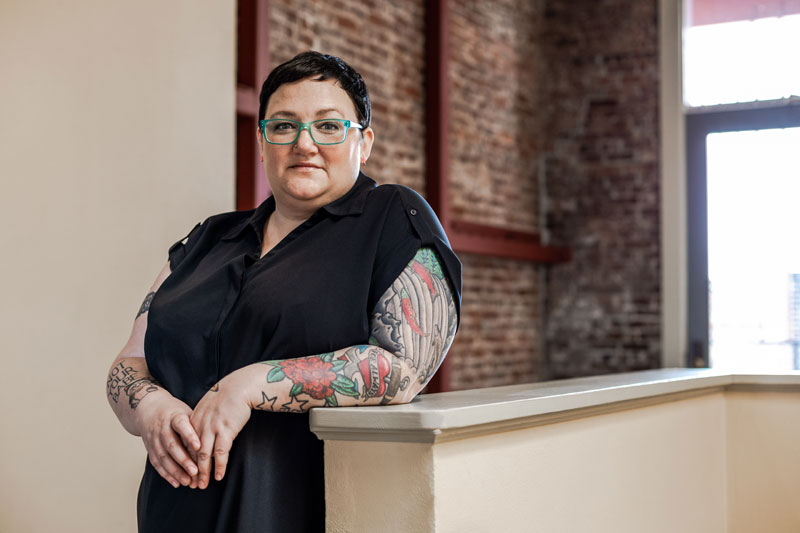 Address & Contacts
11 NE Martin Luther King Jr Blvd. Ste 420 Portland, OR 97232
45.523210710125, -122.66211181675