Richard Y. Cheng – Weaver Johnston Nelson, PLLC
Richard developed a cannabis regulatory and corporate practice starting in late 2013, after practicing as a healthcare regulatory and corporate attorney since 2006. As a leading cannabis attorney, Richard served as outside general counsel to the Texas Cannabis Industry Association, co-authored an American Health Law Association book titled "Health Care and the Business of Cannabis" and co-authored a FDA primer in preparation for the 2019 FDA public hearing on CBD products.  Richard has been named a top 250 cannabis legal expert by DataBird Research Journal. He represents a broad base of cannabis related clients, including, private equity groups investing in the cannabis industry, physicians, healthcare providers with cannabis related matters, medical marijuana dispensaries, seed developers, wellness companies, food based companies, cultivators, processors, wholesalers, retailers, distribution centers and ancillary providers (e.g. testing labs, biomass brokerage firms, etc.) and marketers. Richard also created and has taught the cannabis law course as an adjunct faculty at the University of North Texas Dallas College of Law.
Prior to joining Weaver Johnston Nelson, Richard was an equity partner and a member of the healthcare sector at one of the largest AmLaw 100 global law firms. During his tenure, he launched the firm's hemp/hemp products practice group where he led multiple initiatives in building the firm's reputation in cannabis.
Representations
Representation of private investors and investment groups on legal risks and regulatory matters involving medical marijuana businesses and Delta-8 THC in multiple states.
Representation of a national wellness products company on the launching of its Delta-8 THC product line.
Representation of a CBD based food and wellness companies against the FDA on the receipt of warning letters.
Representation of hospices and the legal issues on the incorporation of medical marijuana in palliative care.
Representation of physicians and other clinicians on legal issues involving setting up cannabis clinic start-ups, use of telemedicine and transactions.
Representation of long term care facilities on the legal issues involving the consumption and administration of medical marijuana.
Representation of alignment and structuring of strategic partnerships, management arrangements and multi-vertical initiatives.
Representation of a multi-state operator (MSO) on legislative and legal issues that impact the medical marijuana market.
Advised a hemp trade association on contractual matters.
Representation of cannabis cultivators, processors, transporters and retailors in multiple states.
Representation of hemp CBD and Delta-8 THC distributors.
Representation of investors and industry businesses on importation and exportation of hemp products and advise on APHIS and CBP regulations.
Representation a publicly traded global cannabis companies on preparing for intellectual property filings and creating a defense on said filing.
Represented and advised on insurance coverage related issues for interstate hemp transportation and the insurance risks for violating USDA and state guidelines.
Representation of a software provider designed to improve manufacturing processes on cannabis regulatory issues.
Representation of multiple hemp CBD retail businesses in regulatory and corporate matters.
Represented a wholesaler of hemp CBD wellness products on regulatory issues associated with physician compensation.
Advised a fortune 500 company on hemp CBD regulatory matters in the development of a new cannabis product line.
Represented and advise a company on FDA related issues associated with labeling, online marketing and shipping of hemp CBD products to Asia.
Represent a hemp CBD cosmetic company on regulatory issues associated with online marketing and product development.
Represent multiple manufacturers of hemp CBD wellness and beverage products regarding online marketing and regulatory issues.
Represented a manufacturer of hemp based CBD products by advising the manufacturer on Controlled Substances Act (CSA), the 2018 Farm Bill and applicable state law.
Represented investors and cannabis producers on transportation and interstate commerce of hemp isolates and industrial hemp products.
Represented and advised multiple clinical laboratories on the legal issues associated with testing and examining CBD content of hemp products.
Represented investors in the acquisition of a cannabis extraction company in California.
Advised on the applicability of the CSA and the 2018 Farm Bill related to the development of synthetic hemp seeds.
Represented a Texas-based applicant under the Texas Compassionate Use Program cannabis on multiple licensing, corporate and regulatory matters related to the Texas Compassionate Use Act
Represented on the Texas Cannabis Industry Association by issuing a legal position to the Texas Department of State Health Services on the legal exemptions under the CSA and other federal law related to CBD products in retail businesses
Served as outside general counsel for the Texas Cannabis Industry Association.
Publications
Featured Podcasts
Admissions

Distinctions

D CEO Magazine

& Association of Corporate Counsel – Best Corporate Counsel Finalist, Solo Category, 2011-2012


D Magazine

– Best Lawyers in Dallas, 2015, 2017-2021


Dallas Business Journal

– Best Corporate Counsel Rising Star Award, 2011

National Diversity Council – Legal Diversity Champion Award, 2012


Texas Lawyer magazine

– Featured General Counsel, 2012


Texas Occupational

Therapy Association, Distinguished Service Award, 2011-2012

Texas Tech University Health Sciences Center – Distinguished Alumni Award, 2010


Thomson Reuters –

Texas Rising Stars

, 2015-2017


DataBird Research Journal

– Top 250 Cannabis Expert, 2018

Education
J.D., Nova Southeastern University Shepard Broad Law Center

M.B.A., University of Memphis

Texas Tech University Health Sciences Center, B.S.O.T./M.O.T.


University of Texas Health Science Center at Houston, Graduate Certificate of Public Health
Courts
United States District Court for the District of Minnesota
United States District Court for the Northern District of Texas
Membership
American Bar Association, Health Law Section (Chair of Post-Acute Care Continuum Task Force)
American College of Health Care Executives, North Texas Chapter
American Health Lawyers Association, Post Acute/Long Term Services Section
Collin County Bar Association, Corporate Counsel Section
Dallas Asian-American Bar Association (Board of Directors, 2013-2015)
Dallas Association of Young Lawyers Foundation (Life Fellow; Leadership Class Selected Member, 2011)
Dallas Bar Association, Health Law Section
Frisco Chamber of Commerce (Leadership Class Member, 2015)
Texas Healthcare Advisory Council (Board of Director, 2017-2020)
Health Care Compliance Association
Helping Restore Ability (Board of Director)
National Asian Pacific American Bar Association
International Cannabis Bar Association
State Bar of Texas, Health Law Section (Diversity in the Profession Committee, 2016-2019; Texas Minority Counsel Program Steering Committee, 2016)
Texas Assisted Living Association (Public Policy Committee Member)
Texas Association of Home Care & Hospice (Governmental Affairs Committee)
Additional Certification
Richard is a Certified Healthcare Compliance (CHC) professional with the Certification Compliance Board (CCB)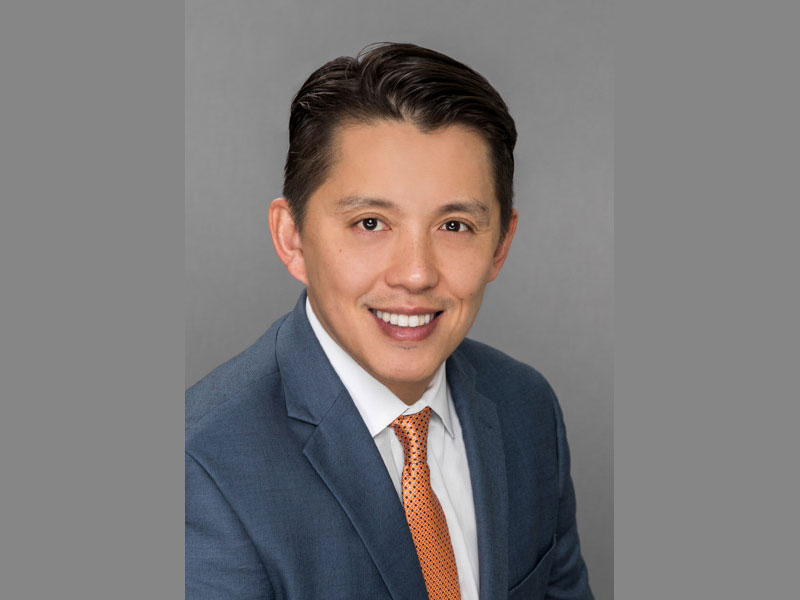 Address & Contacts
12404 Park Central Drive, Suite 225-S Dallas, TX 75251
32.917148963852, -96.775659958958