Welcome to the 3rd Edition of the Global Top 200 Cannabis Lawyers 2022/2023 published by Cannabis Law Report.
We have compiled, the lawyers and law firms we believe, to be the top 200 cannabis practitioners & practices around the world via our annual survey of clients and lawyers in the cannabis legal services sector as well as our personal editorial decisions based on our reporting of the industry on a daily basis for the past six years.
In the directory we do not rank lawyers within the top 200, instead we aim, to do our utmost to balance client recommendations and editorial decisions with as wide a geographical spread as possible to allow prospective clients to source cannabis, hemp & CBD legal specialists in the jurisdictions they wish to do business.
North America
Unsurprisingly, the majority of legal cannabis professionals are still based in North America with a pattern of specific cities developing over the last decade as centres of excellence as the regulated cannabis & hemp sector matures.
We would highlight Los Angeles, San Francisco, Denver and now New York as the premier centers of excellence with Washington DC, Portland (OR) , Seattle, Boston, Chicago, Miami & Las Vegas following close behind.
As of 1 September 2022 and publication of this edition it is worth noting that with 37 states now regulating medical cannabis and 19 states with adult use regulation most US states now have lawyers with more than 3 years experience in the market.
Cannabis practices can broadly be subdivided into 3 categories
Respected solo or under 5 partner firms with solid local state experience, history and clients
Early adopter firms who specialise in cannabis offering full service client support with an emphasis on state based compliance services
Existing full service law firms who have drawn individuals with specific skill-sets from their existing practice to build national full service cannabis practices.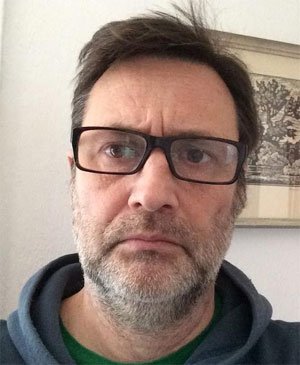 Cannabis Legal Education
A big development in 2022 and moving into 2023 is that we are seeing the first law school graduates arriving into the market with some degree of specialist education in aspects of regulated cannabis, hemp & CBD.
Up to this point in time practitioners have learnt on the job and taken the odd CLE provided by a few bar associations or the INCBA.
This year, for the first time, we are seeing graduates coming out of law school with their eye specifically on the cannabis / hemp market. As these new lawyers pick up supporting roles at law firms, MSO's, investment houses, state regulators, we are seeing the beginnings of a cannabis legal services market that is ready to take on the concept of Federal legislation, even if the politicians aren't quite there yet!
LATAM
For our third edition of the directory, Bob Hoban, Cannabis Head at Clark Hill who has spent the last 5+ years working in central & South American jurisdictions from top to bottom of the continent has advised the Global Top 200 in the choice of lawyers from the region and contributed the following editorial….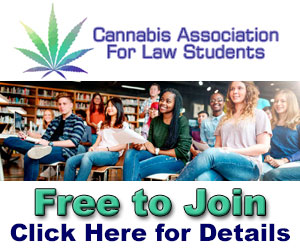 Bob Hoban – Guest Editor – LATAM
Our guest editor for LATAM lawyers in the 2022-2023 edition of the Global Top 200 Cannabis Lawyers is Colorado lawyer Bob Hoban who heads up the cannabis practice at international firm Clark Hill.
Over the past few years Bob has done a great deal of work in jurisdictions throughout South and Central America and gives us a quick overview and insights into these markets.
Robert Hoban is a corporate and M&A attorney, who sits at the center of the world's largest commercial cannabis industry network. He is a leader of Clark Hill's AmLaw-leading Cannabis Industry Group. As the cannabis industry has commercialized, Bob has been widely credited for creating the class of lawyers now known as "cannabis attorneys."
He has truly transcended the practice of law and is regularly involved in assembling and structuring large-scale cannabis industry M&A transactions, over $1B in M&A activity since his entry into the cannabis sector over a dozen years ago.
Bob has consistently been recognized as one of the most influential people in the global cannabis industry by a variety of organizations and publications over the course of the past dozen-plus years.
Disclaimer: Mr Hoban is included in the directory as Top 200 North American cannabis lawyer on the same terms as all other lawyers in the publication.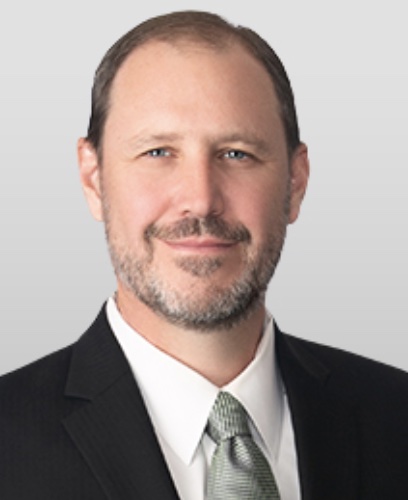 LATAM Editorial
Question: What happens when a social movement becomes a government regulated commercial industry?
Answer: Professionals with varied experience are required to establish and enforce rules to govern that brand-new industry. These professionals are charged with an enormous task, which reflects the line between chaos and order. These professionals are the true trailblazers.
*******
It was only a decade ago in 2012 that Uruguay announced it would be the first country in the world to legalize full 'adult-use' cannabis. In large part, the move was aimed at replacing links between organized crime and the cannabis trade with more accountable government regulation. These were the first steps in the creation of the global regulated cannabis economy across Latin America. Since then, we have seen cannabis policy reform and commercial markets initiated across LatAm in: Colombia, Panama, Costa Rica, Mexico, Argentina, Brazil, Chile, Peru, Paraguay, and beyond.
Statista currently estimates that the Latin American cannabis industry will be valued at $US44.8 billion by 2025. The region is becoming an increasingly powerful player in the global cannabis economy and this is an enormous feat in the face of great competition for international cannabis market share.
Cannabis has now been decriminalized and allowed for some form of commercial and/or medicinal activity in over thirty-eight (38) countries. And every month, we see a new cannabis policy development in a region of the world that no one saw coming. It is extraordinarily competitive and cutting edge.
Latin America certainly has a competitive advantage. With its rich agricultural history and emerging economic stature as one of the fastest growing regions of the world, Latin America has demonstrated that one does not have to create a perfect law from the very beginning, but rather, it has to be adaptive, evolving, and responsive to the marketplace. And to the region's credit, it has done so. In fact, various countries across LatAm have adapted their regulations in conjunction with cannabis regulatory and export agencies on various occasions over the previous four years to enact needed changes to allow its licensees a chance to compete globally.
It is worth noting lawyers and the legal profession throughout the continent have led the charge in this regard. In doing so, this region has served as a model for the world regarding the required flexibility in regulating cannabis, a plant which has come out of the illicit market and into the mainstream. With the Republic of Mexico set to enact a new comprehensive cannabis law, this lesson is critical.
After decades of failed U.S. drug policy having adversely impacted Latin American societies and shaped the economies across the region, it is a pleasure to see Latin American nations leading the way in policy establishment, implementation, and enforcement. It is quite ironic that LatAm nations will ultimately show the United States how to legalize and regulate cannabis for international commerce. Now, that is a story that I didn't see coming; and this region has given the cannabis industry enormous international credibility.
It is worth reiterating that it is active lawyers within these countries who have taken on the difficult job of crafting, enacting, and evaluating regulations concerning the business licensing, cultivation, processing, and distribution of cannabis and its derivatives, globally. These lawyers have been essential in nearly every jurisdiction across the region in creating the rules, the guidelines, the business opportunities, and the legal documentation for this brand-new industry.
Cannabis is different. The stigma attached to the plant is great against the history of global restrictive control for dozens and dozens of years. Furthermore, when viewed against the backdrop of recent history, it is even more of a challenge. Yet, these individuals took up the challenge of overseeing and assisting an industry that remains controversial and they did it with grace and intelligence. Most will never appreciate the hard work, dedication, and the pioneering spirit that goes into operating across this region in a highly stigmatized industry, the assembly, execution and enforcement of the cannabis regulatory framework in LatAm. But it is an amazing story, and a true lesson in grit and determination.
With some of the most well-established international cannabis companies headquartered across the region, the sector is embarking on a pathway whereby it will compete on a global scale with Canada, Switzerland, Israel, African nations, Germany, and numerous other European countries for access to medical markets, adult use markets, research and development, technology innovation, and overall industry advancement. The sky is indeed the limit for these lawyers and for the adult user and patient populations that they serve.
Remember, it is important not to be a prisoner of the past, but to become a pioneer of the future.
Europe & UK
In Europe, Berlin & Lisbon reflect existing and planned regulatory changes in Germany and Portugal respectively while recent legislation in Switzerland and parts of Italy will no doubt increase transactional work in those jurisdictions. It should be noted that practices in Spain & Portugal have many years experience of operating in a decriminalised environment and firms are growing their commercial cannabis practices steadily.
As a legal centre for cannabis and hemp related work London was early out of the blocks and apart from Berlin is still the major European transactional centre, especially so for CBD work but lack of progress in Westminster on medical cannabis and as yet no discussion of adult use suggests that there'll actually be more activity in Germany and other parts of the EU than the UK for the foreseeable future.
Middle East
There are really only two markets in the region.
Israel has a thriving medical cannabis and research market, although recent media reports suggest this market isn't quite as active as we'd all initially been led to believe. New legislative proposals may mean bigger changes in the market over the next 12 months.
Lebanon was looking to implement a medical regime in 21-22 but the country's continued political turmoil appears to have consigned any public discussion to the back burner.
Africa
Southern Africa is leading the way with a fully regulated legal market in South Africa looking increasingly likely, maybe not in the next 12 months but expect strides here and plenty of debate on who, how & when.
Zimbabwe, Botswana Malawi may not be creating robust legislative environments for cannabis but discussion is ongoing and a modicum of business appears to be in play.
In west africa, in Ghana, Senegal & Nigeria debates, of a sort, are underway and we do expect to see some advances over the next 12 months. It's unlikely that any purposeful legislation will be ratified by this time next year but the undercurrent of debate is encouraging.
In North Africa, Morocco is really the only jurisdiction that's processed any meaningful developments. After a flurry of decisions at ministerial level in late 21 we haven't heard too much more about concrete developments, they do have a huge unregulated market that will need some level of enforcement and it is likely that it is the management of this issue that will keep the regulated market on a very slow and steady pace.
Pacific Region
In the Asia Pacific there are really only two jurisdictions to highlight.
Firstly, Thailand and their recent across the board medical legislation with hints of adult use to come as well as government initiatives encouraging inward investment into the country.
Australia's slow development of a pharmaceutical medical industry approach very tightly controlled by both federal and state governments with a plethora of rules and regulations is in effect but as a recent white paper from the Lambert Institute at Sydney University reveals, although there is a growing medical cannabis patient base for regulated products supply isn't always reliable and the black market which has always been dominating in the country is only getting stronger as politicians refuse to deal with the elephant in the room, regulated adult use.
Summing Up
The number of legal professionals working in the regulated cannabis sector has grown immeasurably over the past 2 years with lawyers specialising in every aspect of practice from M&A, Compliance, Licensing, IP, Real Estate,ESG, just to name a few.
Nevermind other professionals such as in-house counsel, compliance experts, or those whose job it is to provide advice to cannabis commissions state by state throughout the USA.
We see the legal services market serving cannabis and hemp growing ever larger and more influential in North America over the next 12 months with a win win situation for legal professionals.
If the state based status quo remains that means a great deal of work around compliance within states or making MSO's work intra / inter state and over the last few months we've seen states around the country are beginning to follow the lead of Oregon & California and exploring how they can create legislation to encourage interstate trade.
Then again Washington DC may eventually follow the lead of the likes of Schumer & Booker and pass meaningful federal legislation.
We're not overly confident that this will happen anytime in the next year but if it does, many lawyers and firms with cannabis practices won't be getting much sleep for a while!